Who We Are Professionals, Specialists, and Experienced Moms
We are honored that you have chosen to trust us with your child's health and your peace of mind.
We are dedicated to providing you with the best, most up to date, convenient, specialized care. We believe health care is never "one size fits all" and much better delivered by an independent physician whose first and only priority is your child's health—not a corporation or health care system where interests conflict and success is measured in corporate profit.
We believe in one office, open as many hours as possible, with walk-in hours all day long.  That way, you and your child have access to all of us at the time that suits you best.
We believe that office should be in your community, not an hour away.
We believe that hospital care needs to be in a PEDIATRIC unit, with 24/7 pediatric physicians on site, pediatric specialty care, university affiliation, and child and infant intensive care.  We will refer your child directly when needed, communicating with our colleagues in writing and by phone, to COORDINATE care and share records rather than duplicating effort and testing.  A specialty visit can mean a trip to Wilmington, Chapel Hill, Durham or Charlotte, but primary and follow-up care will be AT HOME—and convenient.
We believe in the accuracy and clarity of computerized records, but will not let the computer get in the way of our interaction with you.  We will electronically prescribe, for safety, accuracy and quick delivery at your pharmacy.
We have an active patient portal where you can view your child's records—we hope to have interactive email soon! And  you can find us on Facebook, so we can communicate with you about vaccines, new developments, general scheduling info, weather delays, etc.
After hours, you can call the office line where you will be directed to a trained nurse triage line; they have our specific information on common problems you might have, and one of us is on call as backup 24/7/365.  During the day, advice calls come to our triage nurse, who can quickly get you where you need to be.  We take the medical home concept seriously, and want to help you avoid hospital visits if possible.
ShoreFUN Pediatrics accepts all insurances, including NC but not SC Medicaid. If you need care not covered by insurance, ask about our deep self-pay discount.
At ShoreFUN, we are all mothers. We often have vivid memories of what it was like where you are now. If you can, please use our experience to your advantage.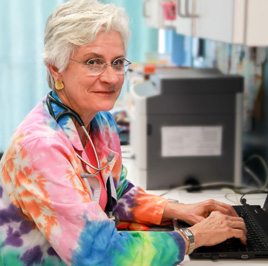 Joanne Y Peck, MD, FAAP
Joanne grew up in the small town of Swoyersville, Pennsylvania and was educated in public school there. She went to Bryn Mawr College, graduating magna cum laude and then attending Harvard Medical School '75—Duke was her second choice. She did her pediatric internship at Children's Hospital of Philadelphia and residency at Massachusetts General Hospital in Boston. She was in private practice in Andover, MA and school physician at Phillips Academy, where she cared for many children of the rich and famous, with extensive experience with sports and adolescent medicine before coming to Brunswick County in 2001. She has 3 daughters who are all graduates of UNC-Chapel Hill. Go heels!
A. Hope Tyndall, BSN, MSN and FNP
Hope was born and raised in Varnamtown by Varnams, working as an EMT here before and while attending UNC-Chapel Hill as an undergrad and UNCW for nurse practitioner school. She has experience in critical care nursing at Wake Forest-University Baptist Medical Center and FNP care at Bolivia Medical Center.  She came to Shore Fun as soon as she could (April 2005), and has been with us ever since, to everyone's delight.  She is married to Brent Tyndall, PharmD, at Coastal Pharmacy in Shallotte and has a son and daughter.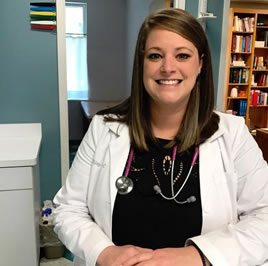 Erin Riley Graves, MSN and FNP-C
Erin grew up in Mooresville, NC, and came to Wilmington in 2006 to attend UNCW. She graduated with her BS in Nursing in 2010, then worked at New Hanover Regional Medical Center in the Pediatric Unit for 6 1/2 years while finishing UNCW's Family Nurse Practitioner Program. She graduated with the Graduate Excellence Award and a 4.0 GPA in December of 2016. Keeping children healthy is her passion and joy.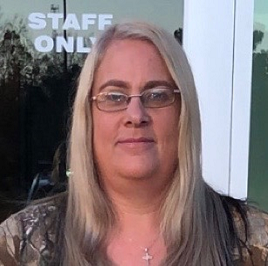 Crystal Harrell Office Manager
Crystal grew up in Delco North Carolina. She has worked in many areas at Shore Fun Pediatrics including reception, billing and coding, IT, and now is fulfilling the role of office manager. She is currently pursuing degrees as a certified medical assistant as well as her Bachelors in Business Administration. She has been with Shore Fun since November 2016. Crystal is a softball mom to two daughters 15 and 11 and she loves dirt track racing and hunting. Crystal also volunteered for Acme Delco Riegelwood Fire and Rescue for 4 years.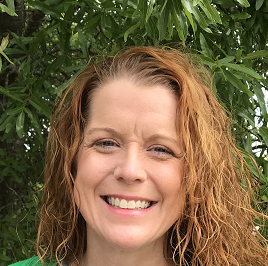 Crystal Murphy CPNP
Crystal grew up in Georgia (she claims she was a military brat). Her family is from North Carolina. She received her Bachelors in Nursing from the Medical College of Georgia in Augusta in 2004. She started her nursing career at Duke in their Pediatric Bone Marrow Transplant Unit where she worked for 5.5 years. While working in the BMT unit she finished her Masters in Nursing receiving a dual degree Primary and Acute Care Pediatric Nurse Practitioner in 2008. She started her PNP career in Wilmington NC then became a gypsy for a bit. She moved to Ocean Isle Beach with her dog Daisy in 2019. Crystal has experience in Primary Care, Pediatric Pulmonary, Pediatric Emergency Medicine and Pediatric Hospitalist. She has always had a passion in caring for kids.